Member Picks: The Lives of Others (2006)
Member Picks
Every month, one member picks a film that impacted their lives and we put it up on the big screen.
All picks are Free for Members

July 6th: The Lives of Others (2006)
picked by Kate Baird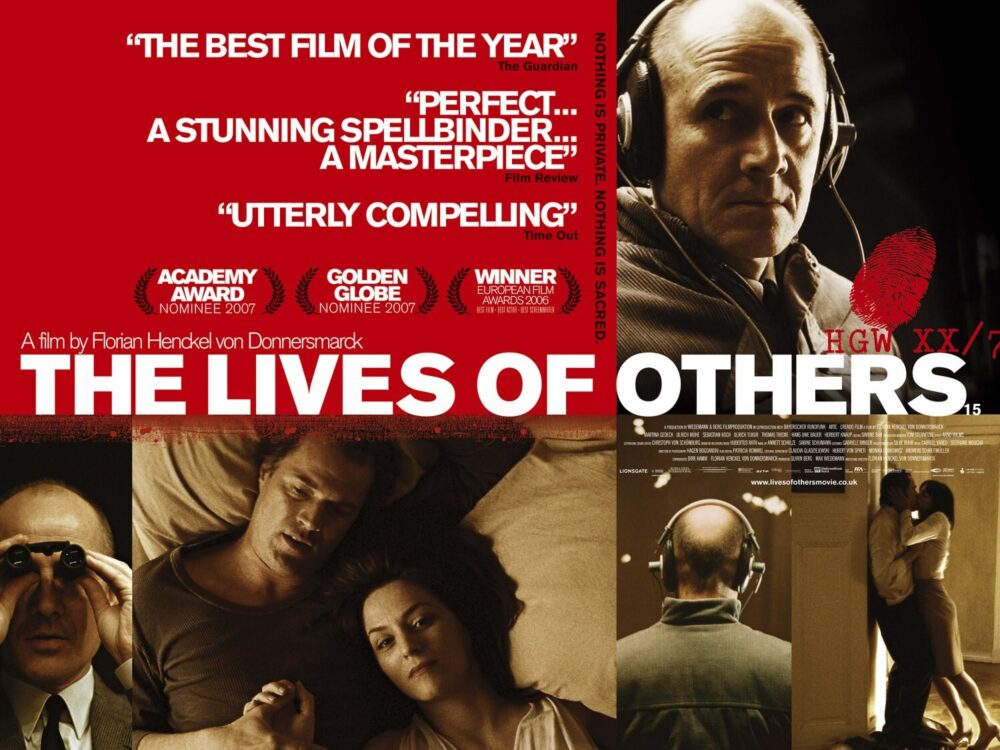 July's pick: The Lives of Others (2006)
Moxie Member Q&A with Kate Baird

What do you love about this particular film, and why do you want to share it with others?
I can't say why I love it without spoiling the ending, but this film has been on my mind because it deals with questions like: What happens when a person's most deeply-held values are at odds with those of the people around them? What causes a person's worldview to change? I saw this movie only once 16 years ago, but I think about it all the time.

Why movies? Meaning there is a lot to do with your time....what is it about movies (or moviegoing) that you find essential/useful/beneficial?
When I'm into a movie, I feel like not only has someone gone to the considerable trouble of imagining a whole world, but they've also made it visible and audible for me. When I'm reading, I have to do that work for myself--it's a lot of work, so sometimes I never get through to any kind of interpretation or emotional response. When what things look and sound like is given to me by the director/cinematographer/filmmaking team, I'm able to more fully be in the world. None of my attention has to go towards building it.

What's the thing you like best about being a member?
There are a LOT of free screenings for members, but the fact that they're free isn't the best thing about them. All of them have been selected for a reason: they're part of a series and so are in conversation with other films in the series. They're someone's favorite movie of all time. They've stood the test of time or been influential. It can be overwhelming to choose something to watch, and also I can't choose to watch a film that I didn't know existed. For both of those reasons, sometimes it's nice to let the Moxie decide what I'm going to see--for free and on the big screen!

Favorite Moxie memory?
Moxie Mornings--free Saturday morning programs for young kids--have generated a lot of my favorite Moxie memories. Nothing is more fun than hearing a room full of tiny kids and their adults erupt into laughter over the same moment on the screen or more moving than hearing that same room be totally silent during a sad or suspenseful scene.

What are the "three benefits" of coming to the Moxie?
I often happen into people I'm glad to happen into, including but not limited to the fantastic Moxie staff. 2. I love trailers, especially when there's variety and the chance of finding films that I didn't know about yet. 3. I don't love or even like every movie I see at the Moxie, but I'm never sorry I went.